Every Victory Counts Challenge Incentives & Prizes



Fundraising has its perks! Earn your Team DPF swag by reaching fundraising levels.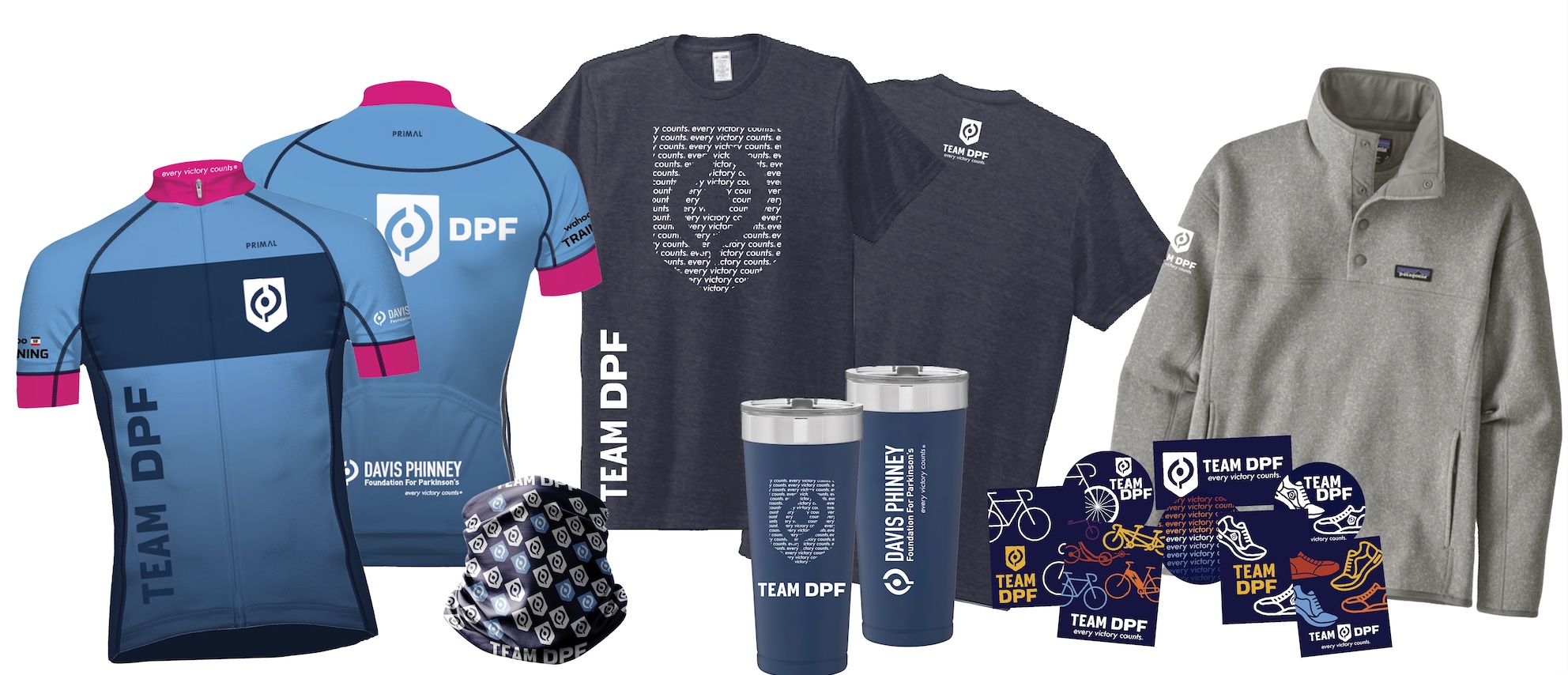 Raise $50 to a Team DPF tee
Raise $250 to earn a Team DPF beverage tumbler
Raise $500 to earn a Team DPF cycling jersey

OR

1/4 zip long sleeve

Raise $1500 to earn a Team DPF Patagonia better sweater
Raise $3000 to earn the Top Fundraiser virtual badge and an invitation to the Team DPF Banquet
Raise $10k+ to earn a Davis Phinney Foundation milestone medal award

*Our 2021 eco-friendly tee is as soft as can be and is made of recycled materials sourced domestically then sewn in Haiti where workers earn a living wage.
FINISH LINE PRIZE POOL
Earn entries into the Finish Line Prize Pool by completing the Finish Line Survey at the end of the Every Victory Counts Challenge. Completing your personal challenge is one entry. Additional entries can be earned by completing mini challenges all month long.

Custom Fit Catrike:

Helen P.




4 TrainRight Memberships (3 months):

Joe C., Jim D., Richard H.

,

Brett M.




6 pairs Team DPF pink socks:

Diana L., Spencer S., Michael E., Carol C., Mary G.

,

Laura J.




4 Team DPF Apera gym bags:

Michael E., Marty A., Wendy E.



Oakley Sunglasses: Jeanette H.

Dual Eyewear Sunglasses: Joe C.

"Stand" autographed book: Lorraine W.


Bontrager cycling gloves:

Spencer S., Pete H., Lisa F.



Skratch Labs hydration mix: Bill M.