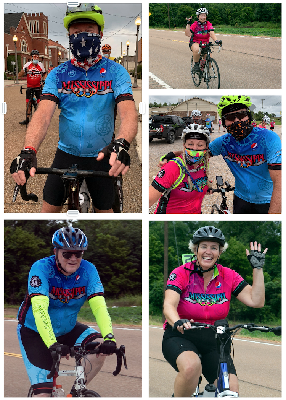 Team Mississippi
GREENWOOD GRAVEL GRIND AND BIKES, BLUES, & BAYOUS
Join Team Mississippi at Greenwood Gravel Grind (G3) or at Bike, Blues, & Bayous (BBB)!


1) To raise money on behalf of the Davis Phinney Foundation for Parkinson's

2) Have fun riding bikes while we fundraise
Simply click "Join Team" and select your event from the participation type menu.

You can also show your support by purchasing the "Mississippi" Jersey with all profits donated directly to DPF
Or ride wih us on August 7th at BBB by registering here: www.bikesbluesbayous.raceroster.com.

View More

Richard Beattie
$2,484

Achievements
No Badges Have Been Earned
Team Honor Roll
Race Roster | Bikes Blues Bayous
$2,424
Greenwood Chamber of Commerce
$2,380
Anonymous Donor Anonymous Donor
$60
Top Donors
Race Roster | Bikes Blues Bayous
Greenwood Chamber of Commerce
Anonymous Donor Anonymous Donor